Dogs & Holiday Party Guests
Christmas is the time of the year when we let people know how important they are to us. We prepare to receive relatives or friends and decorate the house with this in mind. The younger ones are eagerly awaiting Santa's arrival, while the older ones are hoping to receive the new trendy gadget. So the whole family is looking forward to celebrating this magical moment.
Yet, through all this excitement, we often forget that this festive period is a major source of stress for another very important member of our family: our dog. While Christmas is full of interesting stimuli for doggy, this moment of celebration is also often associated with uninvited visitors.
The doorbell
Chances are your dog will be overwhelmed by the festive atmosphere of New Year's Eve, and the arrival of newcomers who will ring the doorbell repeatedly will do nothing to improve the situation.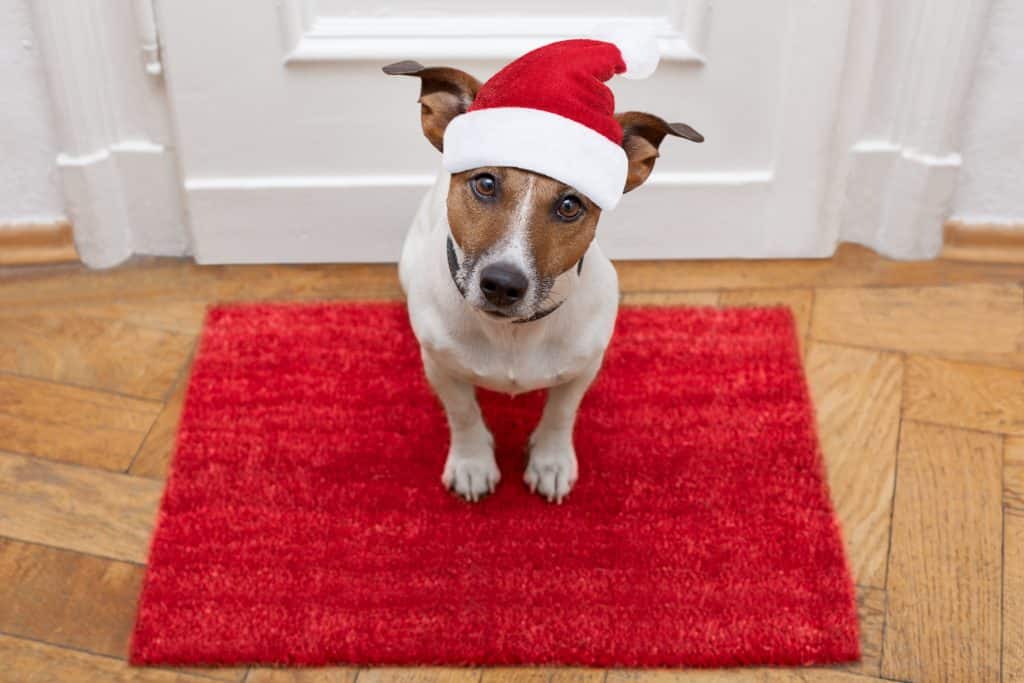 Here are some tips to limit his excitement:
When the time comes to issue your invitations, don't forget to mention to your future guests that doggo will also be part of the party. This will avoid unpleasant surprises for everyone in the evening. You can also stick instructions to your front door so that the first meeting between them is harmonious.
Ask a family member to take the dog for a walk while your visitors enter. When your companion returns from his long walk, he will be more inclined to welcome his visit calmly.
Ask your visitors to text you before they arrive and place a container full of Oven-Baked Tradition dog treats at the entrance. This way, when your visitors come in, they can knock on your door instead of ringing. If your little friend is still overexcited by their arrival, your visitors will be able to calm your dog with the help of good words and treats. Also ensure that all good behaviors are generously rewarded during the evening. After all, it is also Christmas time for your dog!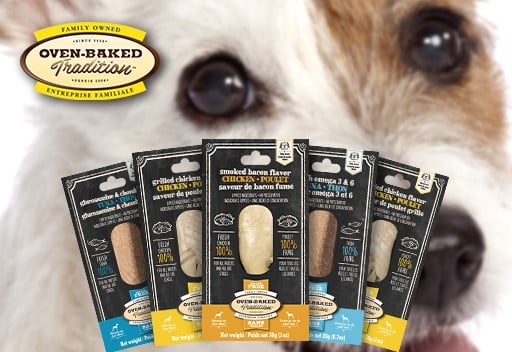 As Christmas approached, we were all asked at least once to welcome a cat or dog into the family. It is a well-known fact: children love pets.
However, you should avoid adopting an animal if your child is not aware of the responsibilities associated with it. He must understand that his future companion is not a toy and will require special attention for many years to come. Your child will have to feed him, walk him, play with him and devote time to his education every day.
Once you are satisfied that the whole family is ready to include a new member, you can proceed to the adoption stage. When the time comes, don't neglect shelters! You will undoubtedly find an animal that has a personality that is compatible with your family and that is already educated, which is a very important element, especially when you are an inexperienced host family.
On that note, the entire Oven-Baked Tradition team wishes you a wonderful holiday season with your loyal companions!