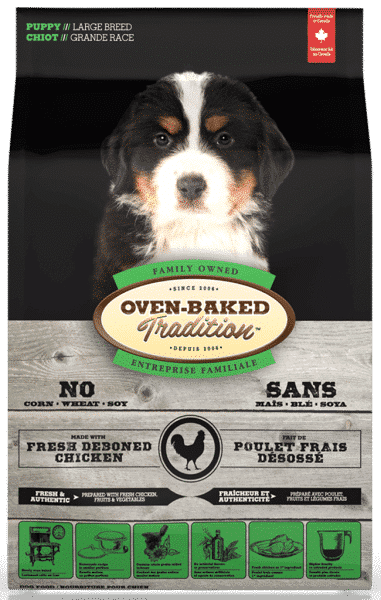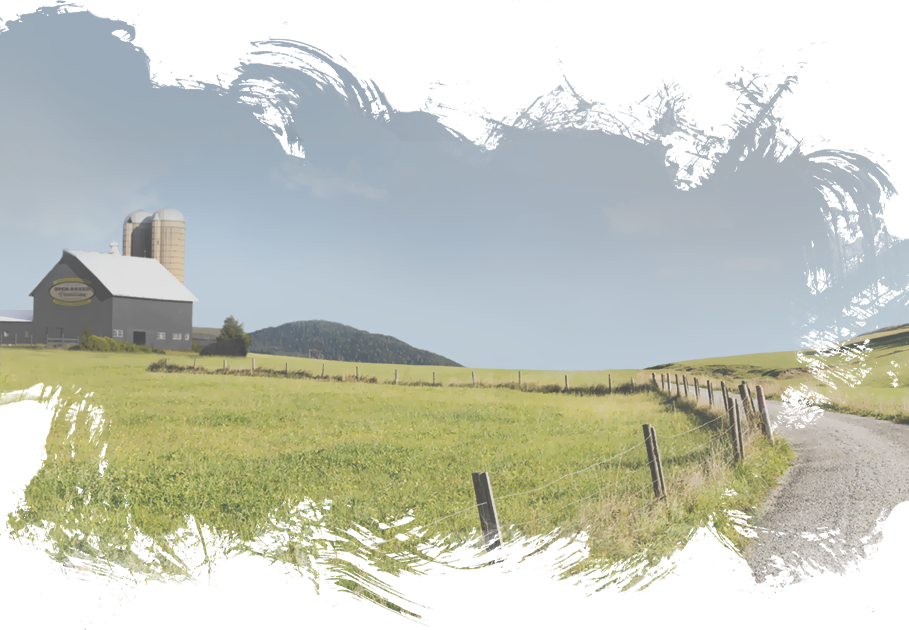 Food for large breed
puppies – Chicken
Fresh deboned chicken
Fresh & authentic
Our large breed puppy food is prepared with fresh chicken, fruits & vegetables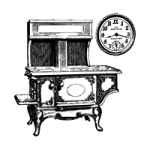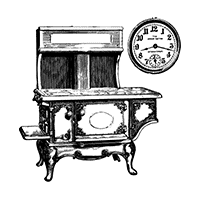 Slowly oven baked
Our puppy food for large breeds is slowly cooked at low temperature in the oven.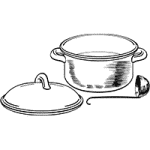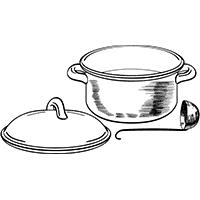 Homemade recipe in smaller portions
Our puppy food recipes are made in small portions to ensure freshness and quality.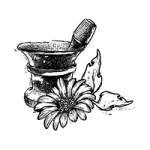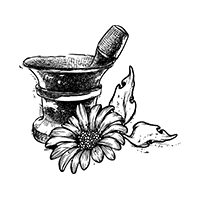 Contains whole grains milled in-house
We incorporate whole grains here on site for more freshness and to make sure we include all the essential elements.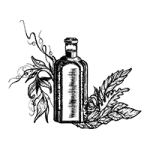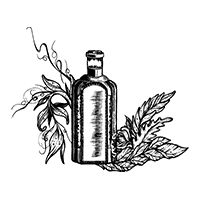 No artificial flavors or preservatives
No artificial flavors or preservatives are added to our dog food recipes.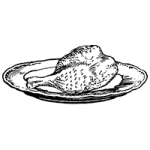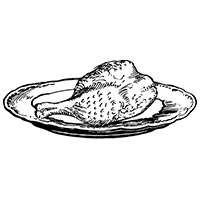 Fresh chicken as 1 st ingredient
The first ingredient of this puppy food recipe for large breeds is fresh meat. It provides all the essential elements and is easier for your dog to digest.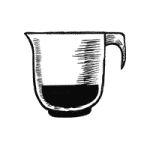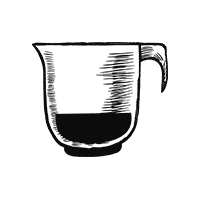 Higher density vs extruded products
Our kibbles contain less air than extruded kibbles. Therefore, you can give less food to your pet in order to get them full.
List of ingredients
Fresh deboned chicken, Ground whole rye, Chicken meal, Oat meal, Ground brown rice, Fresh chicken liver, Fresh fish, Canola oil (preserved with mixed tocopherols and citric acid), Dried egg product, Pea fiber, Ground whole flaxseed, Dicalcium phosphate, Natural flavor, Salmon oil,  Potassium chloride, Sea salt, Inulin (prebiotic), Powdered cellulose, Butyric acid, Choline chloride, Glucosamine hydrochloride, Chondroitin sulfate, Vitamin E supplement, Zinc proteinate, L-carnitin, Iron proteinate, Ascorbic acid (vitamin C), Yucca schidigera extract, Spinach, Beta-carotene, Apples, Bananas, Blueberries, Broccoli, Cranberries, Dried algae, Sweet potatoes, Copper proteinate, Manganese proteinate, Niacin supplement, Vitamin A supplement, d- calcium pantothenate, Riboflavin supplement, Thiamine mononitrate, Vitamin D3 supplement, Vitamin B12 supplement, Pyridoxine hydrochloride, Calcium iodate, Folic acid, Sodium selenite, Rosemary extract. May contain traces of peanuts.
Fresh deboned chicken
Fresh deboned chicken with a well-balanced amino acid content fostering the development of healthy body tissues.
Glucosamine and chondroitin
Glucosamine and chondroitin contributing to the hydration of the cartilage to protect the joints.
Omega-3 & omega-6 fatty acids
Omega-3 & omega-6 fatty acids to promote supple skin, as well as a shiny, silky coat.
Egg
Egg is a very nutritive food composed from high biological value protein (100%).
Inulin
Inulin (chicory root), a prebiotic, to ensure optimal intestinal function.
DHA
DHA (docosahexaenoic acid) is an essential fatty acid involved in the cerebral development as well as the nervous system.
Carnitine
Carnitine to promote weight loss and the reduction of body fat.
Nothing to hide We are proud of our products and we have nothing to hide. That's why on every bag of food there is a window to see the product that interests you.
Guaranteed Analysis
Crude protein min 26.0 %
Crude fat min 15.0 %
Crude fiber max 3.5 %
Moisture max 10.0 %
Calcium min 1.2 %
Phosphorus min 1.0 %
Potassium min 0.3 %
Sodium min 0.5 %
Omega-6* Fatty Acids min 2.85 %
Omega-3* Fatty Acids min 1,1 %
Glucosamine* min 900 mg/kg
Chondroitin sulfate* min 820 mg/kg
Vitamin E min 160 IU/ kg
Ascorbic acid (vitamin C) 240 mg /kg
L-Carnitin* min 400 mg /kg
*Not recognized as an essential nutrient by the AAFCO Dog Food Nutrient Profiles.
Daily rations
| Ages | Average weight | Cups (250ml/8oz) by day | Amount (gr) by day |
| --- | --- | --- | --- |
| Week 6-11 | 3-5 Lb/1,4-2,5 kg | ¾-1 | 99-132 |
| | 6-10 Lb/2,6-4,5 kg | 1-1½ | 131-198 |
| | 11-20 Lb/4,6-9 kg | 1¾-2¾ | 231-363 |
| | 21-30 Lb/9,1-13,6 kg | 2¾-3¾ | 363-495 |
| | 31-40 Lb/13,7-18,1 kg | 3¾-4½ | 495-594 |
| | 41-60 Lb/18,2-27,2 kg | - | - |
| | 61-80 Lb/27,3-36,3 kg | - | - |
| | 81-100 Lb/36,4-45,4 kg | - | - |
| Month 3-4 | 3-5 Lb/1,4-2,5 kg | ½-¾ | 66-99 |
| | 6-10 Lb/2,6-4,5 kg | 1-1¼ | 132-165 |
| | 11-20 Lb/4,6-9 kg | 1½-2¼ | 198-297 |
| | 21-30 Lb/9,1-13,6 kg | 2¼-3 | 297-396 |
| | 31-40 Lb/13,7-18,1 kg | 3¼-3¾ | 429-495 |
| | 41-60 Lb/18,2-27,2 kg | 4-5¼ | 528-693 |
| | 61-80 Lb/27,3-36,3 kg | - | - |
| | 81-100 Lb/36,4-45,4 kg | - | - |
| Month 5-7 | 3-5 Lb/1,4-2,5 kg | ½-¾ | 66-99 |
| | 6-10 Lb/2,6-4,5 kg | ¾-1 | 99-132 |
| | 11-20 Lb/4,6-9 kg | 1¼-2 | 165-264 |
| | 21-30 Lb/9,1-13,6 kg | 2-2½ | 264-330 |
| | 31-40 Lb/13,7-18,1 kg | 2¾-3¼ | 363-429 |
| | 41-60 Lb/18,2-27,2 kg | 3¼-4¼ | 429-561 |
| | 61-80 Lb/27,3-36,3 kg | 4½-5½ | 594-726 |
| | 81-100 Lb/36,4-45,4 kg | 5½-6¼ | 726-825 |
| Month 8-12 | 3-5 Lb/1,4-2,5 kg | ¼-½ | 33-66 |
| | 6-10 Lb/2,6-4,5 kg | ½-1 | 66-132 |
| | 11-20 Lb/4,6-9 kg | 1-1½ | 132-198 |
| | 21-30 Lb/9,1-13,6 kg | 1½-2 | 198-264 |
| | 31-40 Lb/13,7-18,1 kg | 2-2½ | 264-330 |
| | 41-60 Lb/18,2-27,2 kg | 2½-3½ | 330-462 |
| | 61-80 Lb/27,3-36,3 kg | 3½-4¼ | 462-561 |
| | 81-100 Lb/36,4-45,4 kg | 4¼-5 | 561-660 |
The calculated metabolizable energy is 3647 kcal/kg, 481 kcal / cup of 250 ml
Bag size: 25lb (11.34kg)