New canned dog food from Oven-Baked Tradition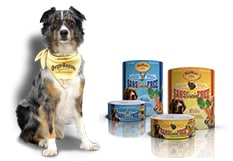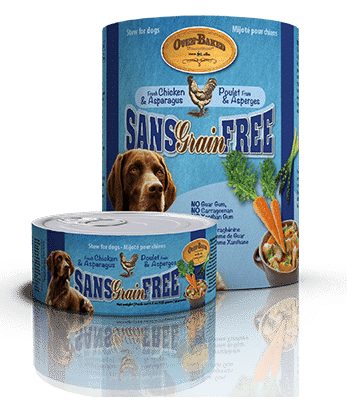 We now have two flavours for your dog to choose from: Fresh chicken and vegetables, and fresh turkey and vegetables, both available in 5,5 oz and 12,5 oz cans.  Our "stews" are available at most of our retailers.
You can choose to feed your dog our canned food every single day: Our recipes have everything that your dog needs, and nothing that your dog does not. Or you can feed him our stew as a special meal, whenever you feel like treating your dog to a moist feast.
Canned food is also a simple and tasty way to increase your dog's daily water intake, if that is a source of concern for you.
"Bon appétit" to your canine friends! We are looking forward to your feedback!  If you have any questions or concerns on our products, just let us know, and we will be able to help!
You also have a cat? Well, you will be able to hear that we also have new canned food for cats:
https://www.ovenbakedtradition.com/en/ovenbaked-tradition/nouvelles/new-canned-cat-food-from-oven-baked-tradition