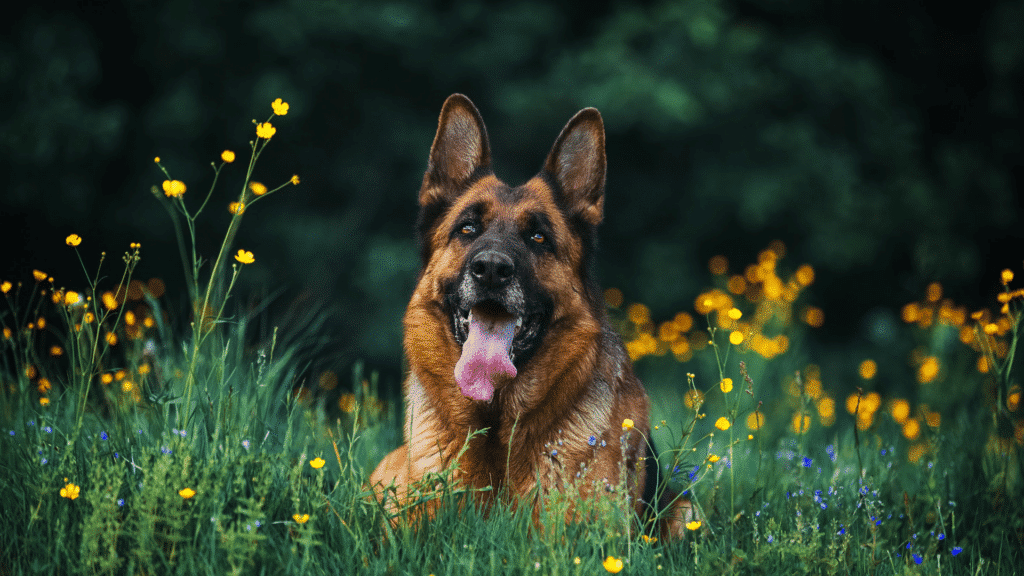 The month of March brings many gifts, from hope and optimism at seeing the days getting longer to the official return of spring.
The sun sets later and later, and the gradual return of nice weather fills us with a craving for renewal and a taste for outdoor adventures. With this in mind, here are our top five picks for fun spring activities you can do with your dog.
1. Canicross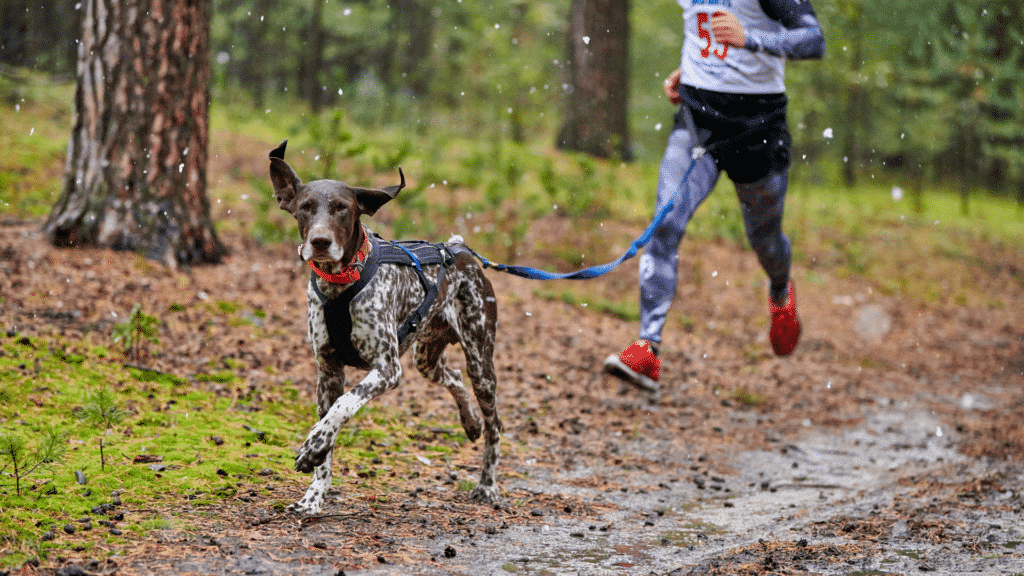 While this team sport may be relatively new to Canada, most European countries have long enjoyed it. With the right gear, this very safe activity for dogs is a great way to help your pet burn off lots of physical and mental energy. Of course, your team-mate will have to learn a few commands such as left, right, stop, and forward. You can even join Canicross Québec, a free network of cani-runners whose goal is to discover, meet up, and take part in group cani-cross events. https://canicrossquebec.org/
2. Hotels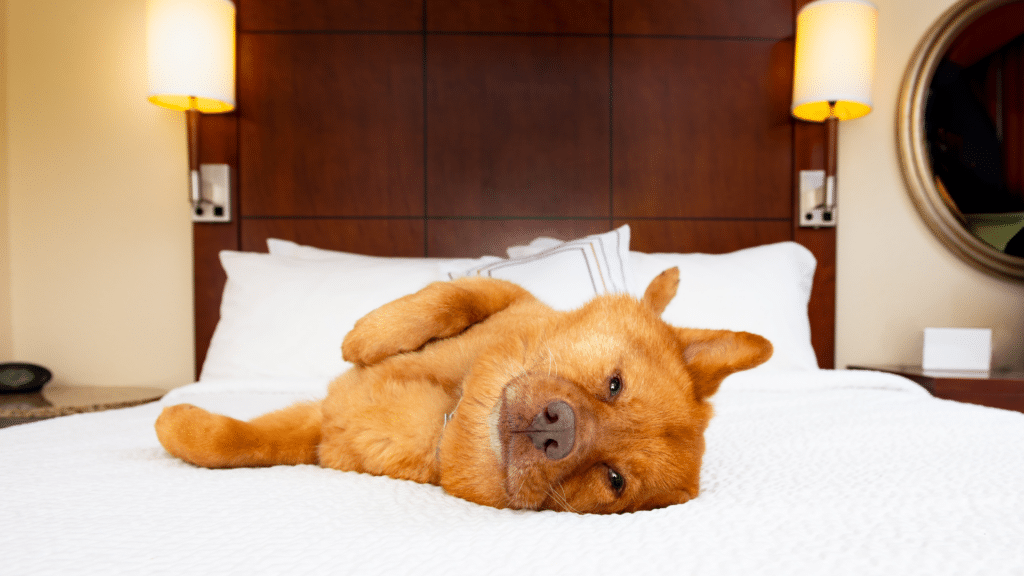 It's no secret that we view our pets as important members of the family so it's not surprising that so many Canadian hotels have become pet-friendly, allowing their guests to bring their pets along if they so choose. It's pretty easy to find places where pets are welcome. Just go online and you'll soon discover lists of dog-friendly hotels in keeping with your wants and needs. Whether you're interested in a getaway at the beach, the lake, the mountains, the spa, or you want to go mountain biking, you and your faithful companion are sure to find a fun spot to chill. Can't you just picture your dog enjoying his semi-moist breakfast kibble in your luxury room? Semi-moist food for all breed adult dogs – Fish – Oven-Baked Tradition (ovenbakedtradition.com)
3. Canine cafés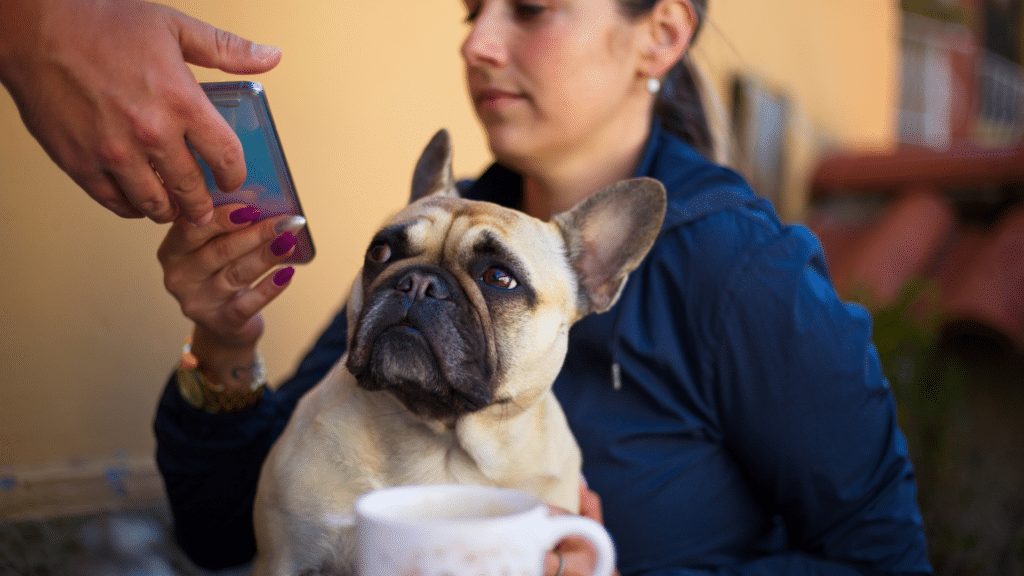 Yes, you read that right, canine cafes! These days, it's easy to find a bistro where you can spend quality time with your canine friends. Some establishments are solely dedicated to dog games, making them like dog parks, except with an attractive design and a team of professionals to lead the games, while others are outright pet gyms: safe, supervised spaces equipped with a swimming pool, an agility course, and many other psychological games that will burn off all that puppy energy, leaving you free to enjoy the day with a good latte and friends.
4. Bikejoring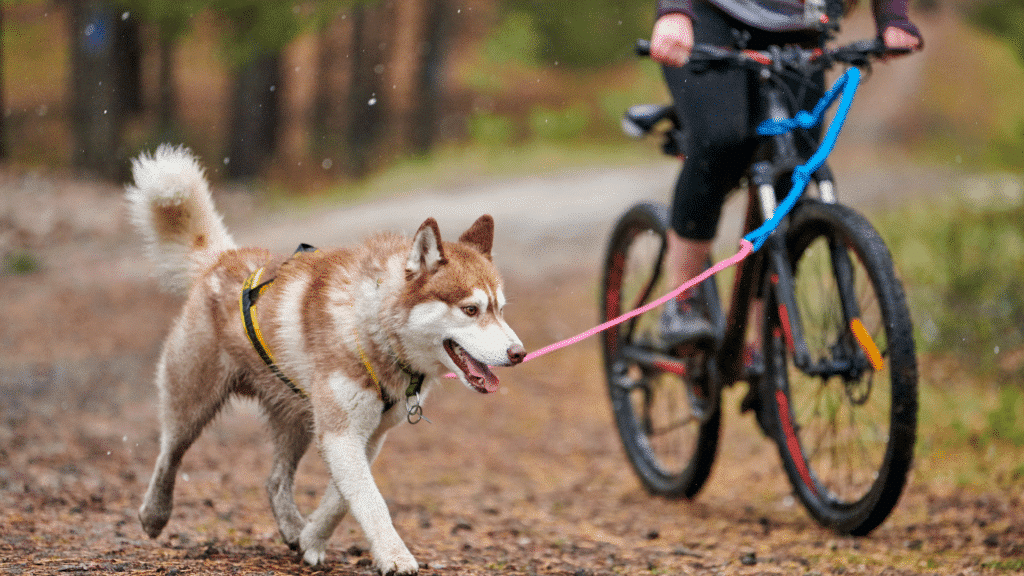 Also known as cani-VTT, bikejoring is a sport that has only recently made its way to Canada but is quickly gaining in popularity in the world of harnessed dog sports. It's basically a pulling sport with a simple goal: the dog, equipped with a specialized harness, pulls in front of a bicycle to which he is attached (always with the appropriate safety equipment). Bikejoring is the perfect activity for high-energy dogs who love thrills and excitement. Best of all, there's no shortage of beautiful trails where you and your best friend can practice this sport.
5. Cani-hiking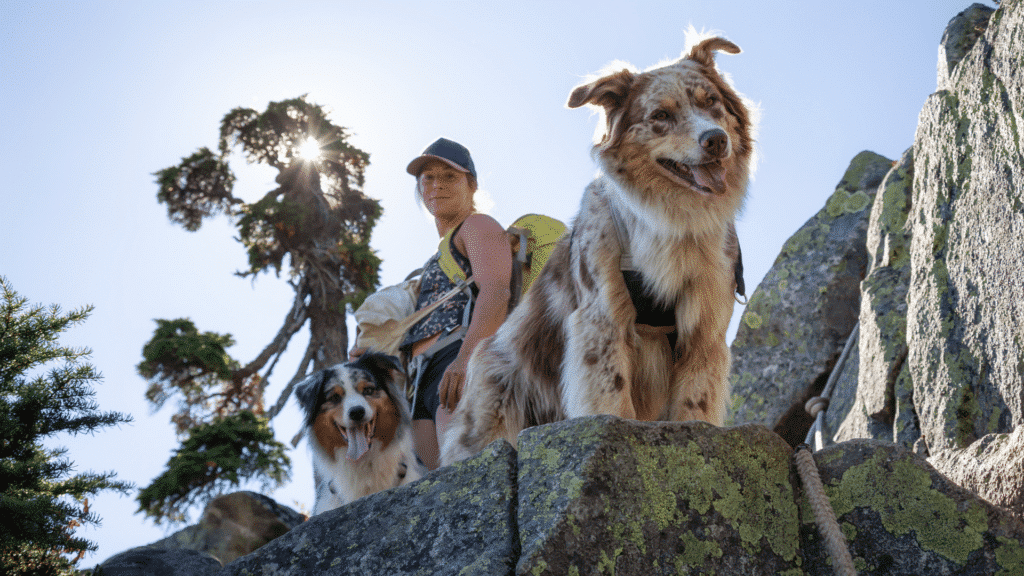 Are the peaks calling you? Then cani-hiking is for you! This rather simple sport is inspired by the mode of travel used by the Inuit and Amerindians–nomads who traveled their hunting grounds with their dogs by sled in winter and by foot in summer. A derivative of cani-cross that involves walking versus running, the dog wears similar gear and walks at the front to help pull you while hiking uphill. Many national and provincial parks now recognize this sport and have websites with maps of accessible trails and climbs for dogs and their owners. Once at the top, a break, a few photos, a bowl of water, and a yummy treat make for the perfect reward for you and your pet. Dog – Oven-Baked Tradition (ovenbakedtradition.com)