At Oven-Baked Tradition, we know that each pet parent does its best to offer his pet the best with the knowledge they have of pet food. That's why we want to provide you with all the information you need to make a wise decision about feeding your precious companion.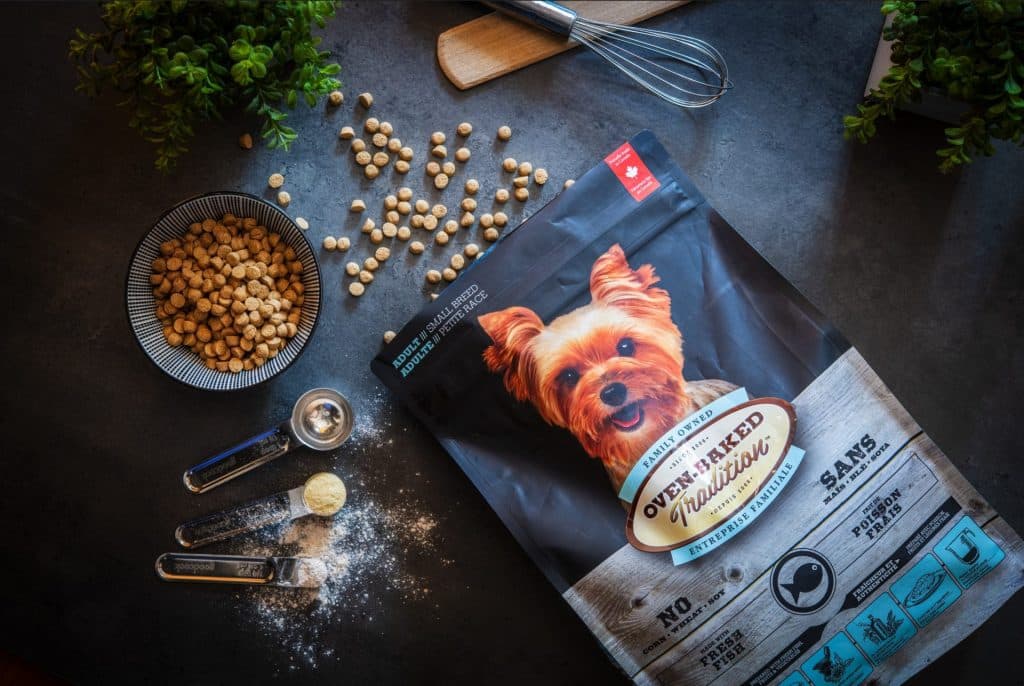 Why does our Canadian company stand out worldwide thanks to oven baking?
First of all, our unique technique allows a gentle heat treatment. This means that the kibbles will be baked slowly at a low temperature. With oven baking, we maintain the integrity of nutrients, vitamins, flavours and aromas. All this increases the palatability, that's mean the attraction of your companion to eat our tasty kibbles, in addition to making the digestion much easier. The truth is, slow baking in the oven allows the inclusion of more fresh meat in our recipes! Yep, that's right, fresh meat as the first ingredient. As if you were preparing a homemade meal for your furry friend. No compromise on quality. Balanced recipes with fruits and vegetables, and formulated according to AAFCO standard. A family business, which has been baking meals for your companions for more than 16 years and which wishes to pass on the benefits of healthy food to your family.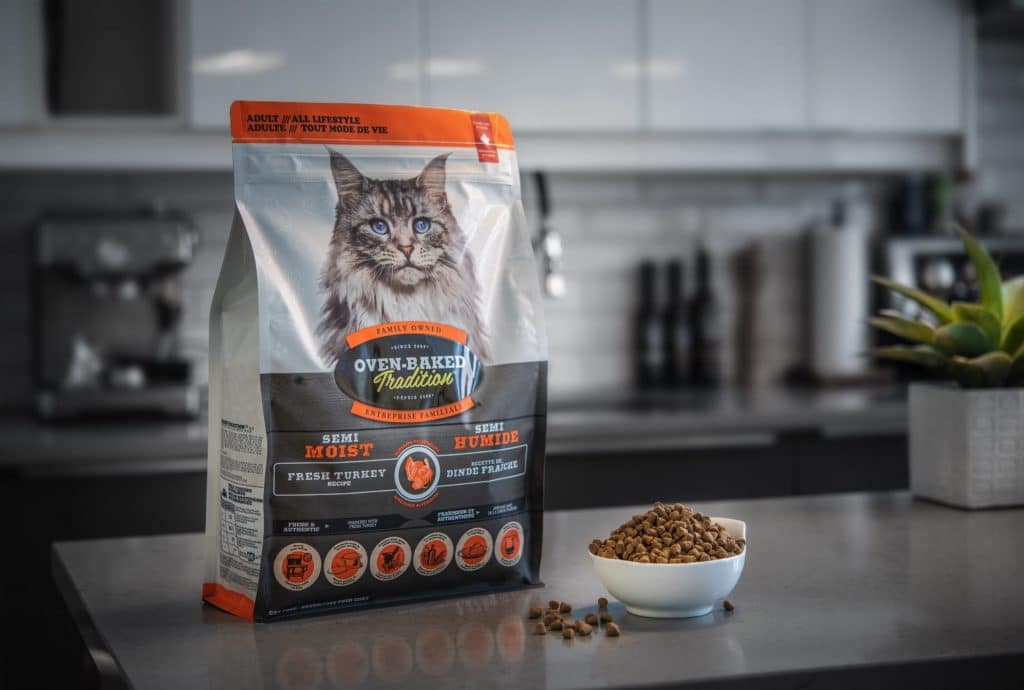 Did you know that approximately 95% of pet food is made by a process called extrusion?
This extreme heat treatment can destroy essential nutrients and vitamins. It reduces the amount of meat than can be added to recipes. The kibbles are also less dense and the quantity that you will have to feed your animal, so that he can be satiated, will be bigger.
So, the truth… is that Oven-Baked Tradition is revolutionizing animal gastronomy with oven baking!